Non-Insurance Enhancements
As the workplace and employee needs have changed, the importance of a practical health and wellness program has increased. We understand that organizations are looking for ways to improve competitiveness and stability. One way to do this is by acquiring and retaining the best talent available. An employee benefits strategy that includes a high-performing, sustainable group benefits program is valued by workers in all career stages.
Goals of the MyLifeID Employee Benefit Program
Provide a benefit the Participant can use wherever they may be
Provide additional health safety measures to make the Participant more comfortable
Help organizations return people quickly to the workplace
Keep the workplace safe for everyone from employees to customers
Enable health policy compliance
HR tracking for employee testing

Each person in your organization plays a key role in its success. An employee benefit enhancement package can be a valuable asset for attracting and retaining employees. As a result, it may help you increase the stability of the business. Organizations may realize benefits in a variety of employee-related areas, such as:
Increased productivity and morale
Reduced absenteeism
Lower healthcare and insurance premiums
Benefits for employees include reduced out-of-pocket expenses and improved individual wellness.
MyLifeID Employee Benefit Program Features
A primary feature of our Employee Benefit Program is the MyLifeID Health Cloud, a secure portal that enables participants to gather all of their health information. Medical data can come from their insurance, doctor's office, or healthcare system via electronic interface, scan uploads or manual entry. In addition, health and fitness information may sync from devices such as the Apple Watch and other fitness trackers. Once entered into the portal, data can be accessed via web or mobile browser and may be translated into multiple languages for international use.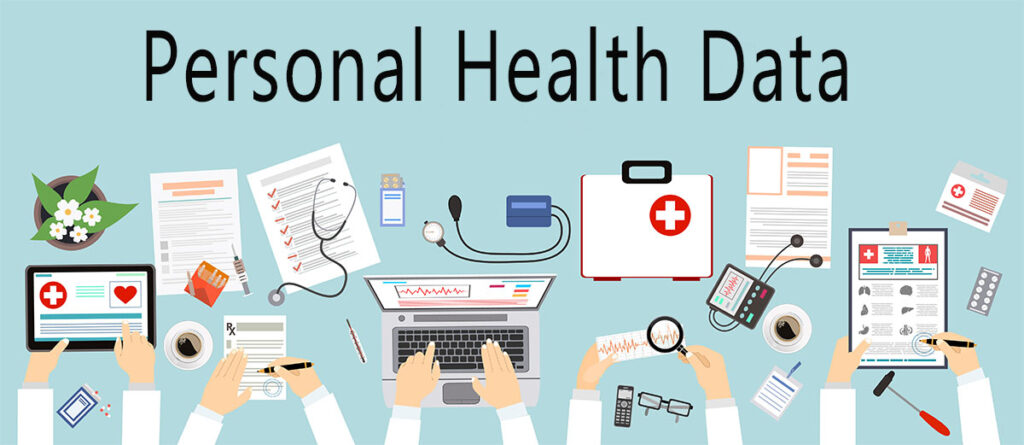 Participants can store and track health information over time in a variety of formats. They may also provide access to loved ones and medical personnel in case of an emergency.
MyLifeID Employee Benefit Program Levels/Tiers
As the organization, you determine the program level you want to provide at what cost, if any, to your participants. You can provide an Individual or Family package to all employees or determine a different structure for hourly vs. salaried participants if you choose. You can also decide if you want to pay the entire fee or split the fee with participants. For example, you may choose to cover 80% of the cost and the participants contribute 20%. 
An online MyLifeID health account including a Covid-19 risk assessment
Online emergency medical record Access
Discount medical test kits for COVID-19
Medical and leisure travel discounts
MyLifeID Identification card
Support for use of the MyLifeID solution
Includes Individual level benefits
Includes the ability for up to 4 family members to receive an online MyLifeID account
1 MyLifeID Pocket Cloud™ secure digital device enabling more portability of health records
Note: This can be added for each person in an Individual or Family plan to give them more comfort and security.
Flexibility and Compliance
We are compliant with HIPAA, CCPA, GDPR, IPA and many other privacy laws in the United States and other countries.
As health concerns change so does MyLifeID. Although COVID is today's priority, focus may move beyond the pandemic in the future. We can address a variety of issues and develop programs to meet the needs of your organization, whether it includes employees at one location, in one country or around the globe.
To learn more about the MyLifeID Employee Benefit Program and how it fits with your employee benefit strategies, contact your local sales executive or MyLifeID at 702-832-0112.