MyLifeID And Snazzy Media Group Announce Marketing Partnership
Going beyond COVID screening, making it a true long-term solution. Ideal for medical tourism, traveler protection, international health safety & preparedness for everyone.
Las Vegas, NV, April 5, 2021 — MyLifeID Inc. (https://www.MyLifeID.com) announces a marketing partnership with Snazzy Media Group, www.snazzymediagroup.com. The partnership expands MyLifeID's marketing to more than 79 countries leveraging Snazzy's international user-base of fans who follow their "Fave" celebrities via the Snazzy App. The move enables MyLifeID to reach new audiences with little overhead while providing Snazzy with several methods to share in the revenue generated from the sale of the MyLifeID Pocket Cloud™, benefit programs, travel and tourism options and its other products and services.
"This partnership is an important step in expanding MyLifeID and for tackling the challenges of safe, healthy travel for everyone," says Jeffrey W. Cohen, CEO of MyLifeID.
Paul Weston, CEO of SMG, adds, "Snazzy has been looking for the right partner who can create that magical travel experience for our users. MyLifeID is that partner and brings unique advantages with them."
MyLifeID's travel division will also provide Snazzy with travel fulfillment specifically designed to enable fans to experience celebrity-like travel at affordable prices through SnazzyGo™ – Snazzy's travel program.
The MyLifeID Pocket Cloud™ portable device can hold a person's lifetime health history and medical records well beyond simple emergency bracelets or identification tags. It includes a health passport and universal health declaration usable when traveling around the globe in up to 5 languages simultaneously.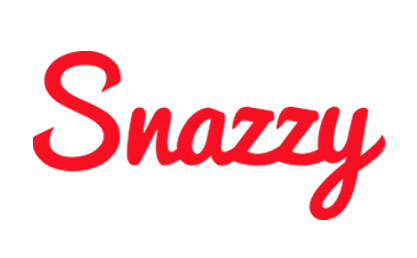 About MyLifeID, Inc.
MyLifeID is a healthcare technology company based in Las Vegas, NV. Founded in 2017, MyLifeID provides a secure portable solution that empowers people to seek medical treatment when, where and from whom they want, anywhere in the world. Visit https://www.MyLifeID.com for more information or call 702-832-0112.
About Snazzy Media Group
Snazzy Media Group is the leading social app for people who want to follow their "Fave" celebrities. As part of the community, members get direct fan-to-fan contact and the latest breaking news. Watch trailers for upcoming movies, as well as view product and brand endorsements from favorite celebs all in one easy app. Snazzy has more than 200,000 users in 79 countries and continues to expand. The app is available in the Apple and Android stores under Snazzy.
Media Contact:
Tracy Annis
Vice President, Marketing
702-832-0112 ext. 102
###