MyLifeID Announces the MyLifeID Pocket Cloud™ for Trucking and Transportation Industry
Las Vegas, NV, June 7, 2021 — MyLifeID Inc. (https://www.MyLifeID.com) announces the availability of its MyLifeID Pocket Cloud™ for commercial drivers. Truck, bus, and train operators are always on the move. Due to the extended sitting. lack of exercise, higher stress levels, and poor food availability, truck, bus, and train drivers are typically prone to higher health risks. The MyLifeID portable, secure device can provide essential information to medical personnel and first responders when drivers need it the most. It can hold a person's comprehensive health and medical data, going far beyond that of emergency bracelets or identification tags.
Lifetime medical history
Health status
Fitness data
Dietary history
The MyLifeID solution enables drivers to have their health records available in up to 5 languages simultaneously, which helps those driving internationally, as well. Having this information readily available is ideal for drivers who need medical care while on the road. It may help reduce out-of-pocket expenses, accelerate diagnosis, and potentially enable drivers to get back on schedule when time is critical to earning potential. In the event of a medical emergency, the MyLifeID Pocket Cloud can speak for them when they can't speak for themselves. It doesn't need an internet connection so it's good anywhere, anytime, in any weather. Features include:
Multiple access rights so authorized users can access the records while drivers are on the road
Functions online and offline
Top-level security
Integrates data from a variety of sources
Stores X-rays, EKG, and other medical images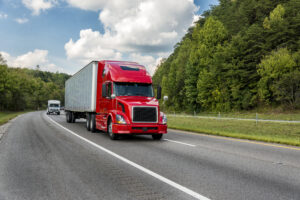 No more carrying stacks of papers, large envelopes of odd-size films, worrying about folds, creases, or marks. MyLifeID makes the portability of medical information easy.
"The Pocket Cloud gives you the comfort of having all your information with you whenever you might need or want it. It saves people time, money and aggravation often associated with medical events when away from home and can accelerate diagnosis and treatment of ailments," says Jeffrey W. Cohen, CEO. Multi-language support and continuing integrations with healthcare systems globally ensure it can be used throughout a person's entire life.
The MyLifeID Pocket Cloud fits in your wallet or purse, is the size of a credit card and has 32GB of storage space. The device is also specially protected and virus-resistant as only MyLifeID applications can write to it making it safe to plug into any USB port.
About MyLifeID, Inc.
MyLifeID is a healthcare technology company based in Las Vegas, NV. Founded in 2017, MyLifeID provides a secure portable solution that empowers people to seek medical treatment when, where and from whom they want, anywhere in the world. Visit https://www.MyLifeID.com for more information or call 702-832-0112.
Media Contact:
Tracy Annis
Vice President, Marketing
702-832-0112 ext. 102
###